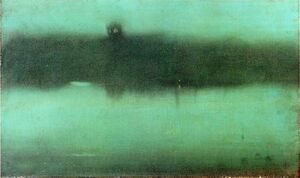 ACCOUNTABILITY:
Make me explain the articles/books I read.
Read critically my uploaded responses; tell me when/where my writing is weak, unclear, illogical, ambiguous, jargony, wordy, etc.
Workshop my personal statements.
Summer Goals 2014
Edit
1. Ph.D apps 
Decide on programs (around 10?)
Research faculty interests
Write two (2) personal statements
Update CV; think about letters of recommendation
2. Read
Economic philosophy
Rhetoric/Composition takes on issues of economy
(Figure out specific reading material over the next couple of weeks)
3. Annotate at least one (1) source per week (articles) and at least 3-4 books over the course of the summer, probably dealing with issues of economics in the field of rhetoric/composition
4. Revise 551 and 601 papers; revise Horner paper for Watson (October 16-18)
5. Study for language exam; register by June 2 for test on June 14.
Summer Syllabus 2014
Edit
Week 1 (May 12-May 18)
-McCloskey, Dierdre. "The Rhetoric of Economics." http://www.jstor.org.echo.louisville.edu/stable/2724987
-McCloskey, Dierdre. "The Rhetoric of Economics, Revisted." http://www.jstor.org.echo.louisville.edu/stable/40325788
-McCloskey, Dierdre. "The Rhetoric of Law and Economics." http://www.jstor.org.echo.louisville.edu/stable/1289214
-BOOKS: (reading through Mid-June)
     From Here to Economy: A Shortcut to Economic Literacy, Todd Buchholz (check out)
     The Rhetoric of Economics, Dierdre McCloskey (check out)
Week 2 (May 19-May 25)
-Karjanen, David. "Opposition to the Living Wage: Discourse, Rhetoric, and American Exceptionalism." http://onlinelibrary.wiley.com.echo.louisville.edu/doi/10.1111/j.1548-1417.2010.01037.x/abstract (PDF)
Week 3 (May 26-June 1)
-Excerpts from Congdon, Tim. Money in a Free Society: Keynes, Friedman, and the New Crisis in Capitalism. (check out)
Week 4 (June 2-June 8)
-Kemple, Thomas. "Spirits of Late Capitalism." http://tcs.sagepub.com.echo.louisville.edu/content/24/3/147.full.pdf+html (PDF)
Week 5 (June 9-June15) Workshop 1: CVs
-Adkins, Lisa. "The New Economy, Property, and Personhood." http://tcs.sagepub.com.echo.louisville.edu/content/22/1/111.full.pdf+html (PDF)
-Gupta, Akhil. "The Song of the Nonaligned World: Transnational Identities and the Reinscription of Space in Late Capitalism." http://onlinelibrary.wiley.com.echo.louisville.edu/store/10.1525/can.1992.7.1.02a00050/asset/can.1992.7.1.02a00050.pdf?v=1&t=huvq3k34&s=efd4ce5402d588c9cb1f643d431ba1bc48bfc45a (PDF)
Week 6 (June 16-June 22)
-Jameson, Fredric. "The Brick and the Balloon." http://newleftreview.org.echo.louisville.edu/I/228/fredric-jameson-the-brick-and-the-balloon-architecture-idealism-and-land-speculation (PDF)
-BOOKS:
     Bourgeios Identity: Why Economics Can't Explain the Modern World, Dierdre McCloskey
Week 7 (June 23-June 29)
-White, Michael. "Turbulence and Turmoil in the Market or the Language of Financial Crisis." (PDF)
Week 8 (June 30-July 6)
Monday
Friday: Workshop 2: Personal/Teaching Statements
Week 9 (July 7-July 13)
Monday
Friday
Week 10 (July 14-July 20)
Monday
Friday
Week 11 (July 21-July 27)
Monday
Friday
·     Workshop: Writing Sample
Week 12 (July 28-August 3)
Monday
Friday
Week 13 (August 4-August 10)
Monday
Friday
·     Workshop: Whatever is left
      Week 14 (August 11-August 17)
Monday
Friday
· 
</li> </li>