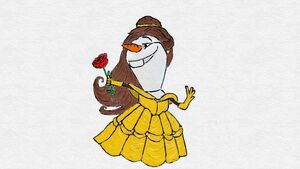 Write the first paragraph of your page here.
How I want to be held accountable...
Edit
Hey y'all. So my syllabus is going to be fairly open, but what would help me a lot is to just be able to talk to you guys about progress I have made as well as any issues or questions I'm having. So, I guess that I will mainly be the one holding myself accountable and will look forward to our meetings as a chance to explore anything that's coming up in my mind.
Layne's Summer 2014 Syllabus
Edit
Week 1 (May 12-May 18)
Monday
Ø  Have posted syllabus online
Ø  Plan for CCCCs proposal to be worked on
Friday
Ø  First ~50 pages of Comp Text
Ø  Need to finish CCCCs proposal
Ø  Be to Ch. 15 of RSJ
Week 2 (May 19-May 25)
Monday
Ø  Get to Ch. 20 of RSJ
Ø  Work on Comp Textbook
Friday
Ø  Be half way done with Comp Textbook
Week 3 (May 26-June 1)
Monday
Ø  Need to be finished with Rue St Jacques
Ø  Rd Comp Textbook
Friday
Ø  Finish Comp Textbook
Week 4 (June 2-June 8)
Monday
Ø  St. Martin's Guide to Teaching Writing
Friday
Ø  St. Martin's Guide to Teaching Writing
Week 5 (June 9-June 15)
Monday
Ø  Work on CV
Ø  They Say, I Say
Friday: Workshop 1: CVs
Ø  They Say, I Say
Week 6 (June 16-June 22)
Monday
Ø  Start working on Watson paper – get outline going
Ø  They Say, I Say
Friday
Ø  Work on Watson paper – have outline finished
Week 7 (June 23-June 29) [I'm out of town 26th—June 1st]
Monday
Ø  Start working on personal statement/teaching statement
Friday: Workshop Discussion on Textbook
Ø  Work on personal/teaching statement
Week 8 (June 30-July 6) [I'm out of town 26th—June 1st]
Monday
Ø  Work on personal/teaching statement
Ø  Start reading Bakhtin
Friday: Workshop 2: Personal/Teaching Statements
Ø  Have statement draft
Week 9 (July 7-July 13) [I start working in wc]
Monday
Ø  Read Bakhtin
Ø  GRE prep
Friday
Ø  Be finished with Bakhtin
Ø  GRE prep
Week 10 (July 14-July 20)
Monday
Ø  Revisit Watson paper
Ø  Select a writing sample
Friday
Ø  Start revising for writing sample
Week 11 (July 21-July 27)
Monday
Ø  Revise writing sample
Friday: Workshop: Writing Sample
Week 12 (July 28-August 3)
Monday
Ø  Start reading Butler
Ø  GRE prep
Friday
Ø  Read Butler
Ø  GRE prep
Week 13 (August 4-August 10)
Monday
Ø  GRE prep
Friday: Workshop: Whatever is left
Week 14 (August 11-August 17)
Monday
Ø  GRE Prep
Friday
Ø  GRE Prep